The theme for this year's Fund-a-Thon is "One Call."
What is the long-term vision for this campaign, how will the "One Call" model for abortion funding work, and why does it matter?
We asked some of our Board members – Jaylynn, Vira, and Liz – to help explain.
What is the long-term vision for the "One Call" campaign? 
Jaylynn: Over the next three years, BAF will work to significantly grow our budget and expand ourservices, connecting the people who call our helpline with everything they need--funding, doula support, travel coordination, lodging, childcare, and interpretation services--all in one conversation with a BAF case manager. 
The One Call Campaign will help BAF raise the funds needed to streamline this process. We're setting our 2021 Fund-a-Thon goal of $50,000 to invest in the first year of our One Call Campaign. 
As we take this huge step, we're counting on our community of supporters. Financial support is what drives this organization, and your continued support is what will make our "One Call" vision a reality. 
How will the "One Call" model make a difference?
Vira: The average cost of an abortion in Maryland can range from $400 to $10,000. Many people need to fundraise to cover the full cost and are forced to call numerous funds for help. This also requires an understanding of your state's laws and regulations, finding a provider, getting an appointment, arranging transportation, taking time from work and for some, finding child care. With all the barriers to abortion care, we do not want to add to that struggle. 
Jaylynn: We've all had those frustrating calls with a company where you have to speak to multiple representatives which forces you to retell your story every time you're passed off to a new person. It's frustrating and it can feel like your issue will never be resolved. This is a common occurrence for people who call abortion funds as well. They have to call multiple organizations, leave multiple messages, wait to be called back, retell their story, and then hope that there's money at the end. We at Baltimore Abortion Fund see a better model, one that centers the caller's experience, and with a simple goal in mind: meeting their needs with one single phone call.
Liz: In 2019, we were proud to be able to expand our funding to cover individuals traveling to Maryland for their abortions. We've seen a 50% increase in callers, most of those from out of state. 
Folks are already dealing with plenty of financial and personal stress when they reach out for support. Being able to fulfill people's needs simply, directly, and thoughtfully is integral to realizing reproductive justice in our community.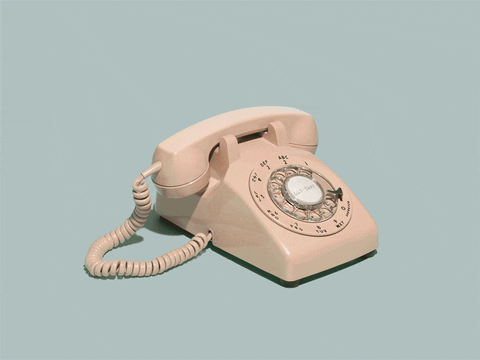 Why is it so important to be supporting Abortion Funds across the country right now?
Vira: While abortion is still technically legal, being unable to pay for one means abortion is functionally out of reach for many pregnant people. Abortion funds help fill that gap. As conservatives continue to regulate abortion access into non-existance, abortion funds provide the resources and support to help people make decisions that are best for them. All of this was true even before COVID-19. Millions of people are struggling financially in addition to the collective trauma of living through a pandemic. Abortion funds remain an important support system to ensure access to this time-sensitive health care.
Liz: We're here to help people get the money and practical support they need to get the care they have an indisputable right to. And we'll be here doing this work no matter what comes at us from the legislatures and the courts. If you want to make sure that people can get abortions, supporting your local abortion fund is fundamental.
What makes you excited about this year's Fund-a-Thon?
Liz: I've been with BAF since 2016, and the energy behind Fund-a-Thon this year is UNREAL! We have the most incredible volunteers and board members, and the passion, energy, and dedication folks are bringing to Fund-a-Thon 2021 is unparalleled. I am constantly in awe of this community. 
Jaylynn: I think this one feels more hopeful. We're seeing the light at the end of the pandemic tunnel which is making me feel optimistic of the future. This year's Fund-a-Thon allows me to channel that optimism but also connect to a cause that I care deeply about.
Vira: Our virtual dance party with a special performance will be so fun!!
What's your favorite phone call-themed song?
Liz: Call Me by Blondie
Jaylynn: One Call Away by Chingy
Vira: Spiderwebs by No Doubt
Visit BAF's Fund-a-Thon page today to get involved.
Do you like this post?
---